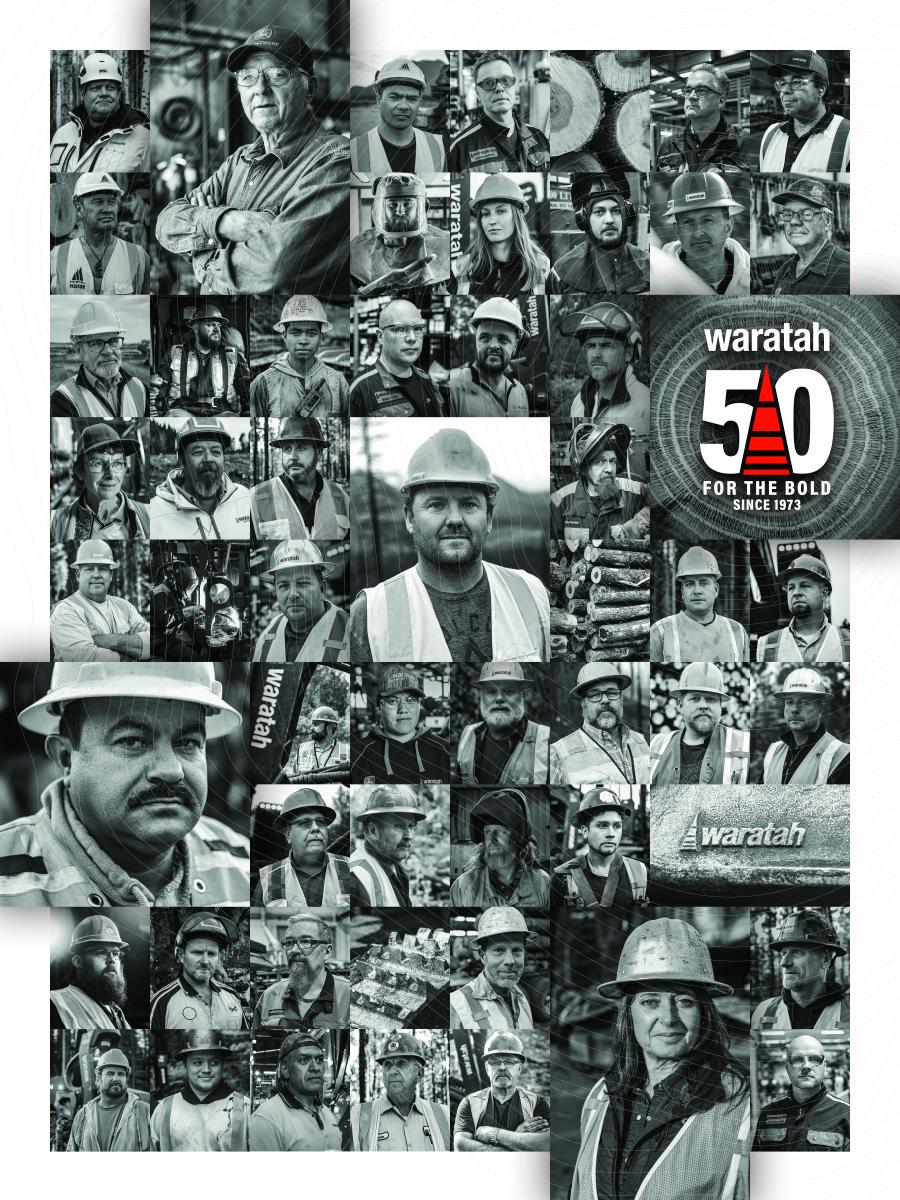 Tue January 10, 2023
Waratah
Waratah Forestry Equipment is celebrating 50 years of innovation within the forestry industry and thanking its customers for decades of trust and loyalty to the brand.
"We're proud to celebrate our 50th anniversary this year thanks to our loyal customers and dedicated team members across the globe," said Heather Robinson, general manager of worldwide distribution at Waratah. "It's exciting, because we are in a unique position to offer our customers experience, expertise and innovation."
Waratah customers are a testament to the company's reliability and legacy. While the industry has changed over the last 50 years, Waratah has always been "Built To Work" — supporting its customers, so they can outsmart and outperform the others, the company said.
"We've had great experiences with Waratah," said Reid Lind, owner of G.R. (Mac) Lind Logging Ltd., Princeton, British Columbia. "You know what you're getting when you buy it. For us, it's the industry standard."
Established in 1973 in Tokoroa, New Zealand, the company manufactured a delimber-feller-buncher with a four-roller fixed head to meet local loggers' heavy-duty delimbing needs. Following that innovation, a red grapple processor manufactured for the Canadian markets marked the start of the 600 Series line. It cemented Waratah's place as the original red head in the industry.
Today, Waratah's full line of harvesting, processing and felling heads are used in a variety of logging applications from cut-to-length hardwood harvesting at the stump, to processing on a landing, felling on steep slopes or debarking on plantations.
"Waratah heads are designed well, tested well and built well," said Pasi Volotinen, managing director of Waratah OM, Finland. "We are always aiming for best-in-class. We are happy when our customers are feeling good in the forest."
Waratah continues to build on its past to innovate for the future — manufacturing more productive heads, engineering products with parts that don't quit and working to earn each customer's trust every day.
"Waratah's legacy is about taking care of the customer, building a superior product, and improving it with each series," said Robert D'Agostini, president and CEO of J&R Logging Inc., Fair Play, Calif. "We bought our first Waratah head in 2005, and we love them."
For more information, visit Waratah.com.