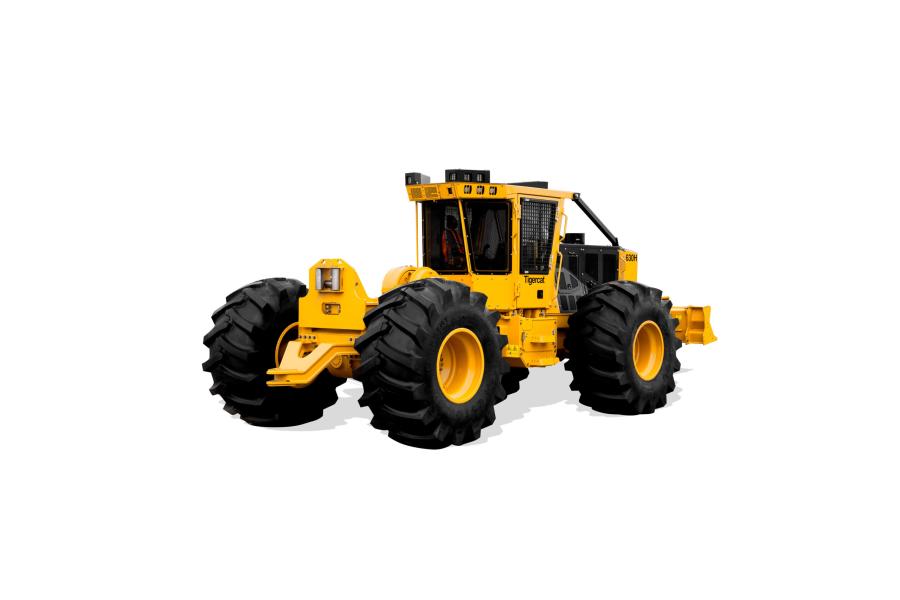 Tue June 13, 2023
Tigercat
Tigercat, a company that has contributed significantly to increased efficiencies in timber harvesting operations, is putting focus on gaining efficiencies in the silviculture side of the forest industry.
Many forestry companies struggle to prepare post-harvest sites for replanting with modified ag tractors. These machines are not up to the task, often suffering from insufficient power, cooling capacity and structural durability.
Tigercat recently released the 630H silviculture carrier to address these deficiencies. Based on Tigercat's skidder platform, the machine is equipped with hydraulic connectors and several drawbar receiver variations to adapt to a variety of plow or mounding implement connection points. In addition, the carrier can be equipped with an optional winch and bolt-on fairlead system. The whole package is factory equipped and ready to work.
Initial studies conducted by Mexican forestry company Proteak indicate that the 630H carriers are quicker, more productive and more fuel efficient than the ag tractors that they are replacing. Operators are safe and comfortable in a climate controlled cab equipped with an air ride suspension seat and ergonomic armrest mounted controls.
For more information, visit www.tigercat.com.